SPECIAL NOTES: TO LOOK UP A PARTICULAR SAINT OR RELIC
BROWSE OUR LISTINGS
Please make a selection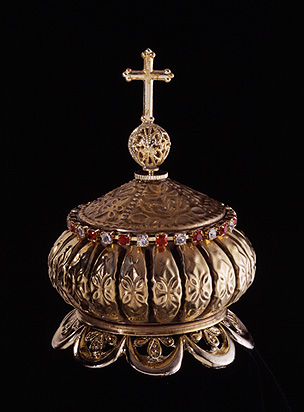 MAGI: The Three Kings

In 1975 the Mother Superior of a Discalced Carmelite Community of Nuns in Cologne,
Germany sent relics of the Holy Kings to the Mother of God of Kazan Monastery. She told
Fr. Symeon Carmona ( member of the I.C.H.R. National Council ) that the relics had been in their
possession for many years, and had originally been a gift to the Convent from the Archbishop of Cologne.
Inside the reliquary are three small bone fragments of SS.Gaspar, Baltazar, and Melchior.
This rare relics were a gift from the Russian Orthodox Monastery to Saints Alive.