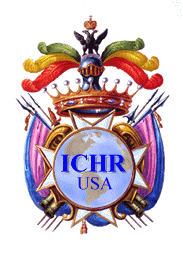 Current Events from I.C.H.R.
UPDATES:
In reference to the north-western group with the web site mentioned below that was selling relics, they have REMOVED any mention of relics, and are now only selling reliquaries.
An on-line auction group not mentioned previously, had been auctioning relics and creating quite a stir with ICHR members. After soliciting the direction of the members of our Council, it was agreed that ICHR members would not attempt to rescue these relics.
We are currently aware of 2 web sites that are attempting to sell relics.
One company is a non-Catholic with very little understanding as to the actual value of relics, and is trying to charge $5,000.00 for a simple locket style relic. He acquired about 5 relics from an auction of unpaid storage facilities. This facility happened to belong to a priest who died many years ago. Many Catholics have attempted to explain reality to this person, only to be informed that he is considering offers recieved from satanic groups and the like. We have deemed his behavior to be one wishing to elicit "negative publicity", and don't think he is getting offers from anyone, bad or not. There is little more that can be done in this regard, as the subject is quite anxious to appear on the news to defend his "right" to do whatever he pleases. Pray for him.
The other group is sadly, Catholic. They are a lay-ministry running out of the northwest who offers many items besides relics. Even though they may be lay-ministry, they are not permitted to sell relics, which they are doing for a profit. The U.S. National Director of I.C.H.R. has been in contact with them to help the ministry understand their errors.
Fortunately, we know where they were acquiring their relics, contacted and informed the source, who immediately contacted them for a meeting. They were corrected in no uncertain terms, but the next day, it was business as usual for them. We have enlisted the aid of ecclesial I.C.H.R. members, who are currently making the bishop of that diocese aware of the situation.
At the very least, we have cut off their supplier.
If you have any news-worthy items to report to the I.C.H.R., please let us know.

saintsalive@earthlink.net.


Saints Alive! home page
©1998, Saints Alive!
last edited July 25, 1998