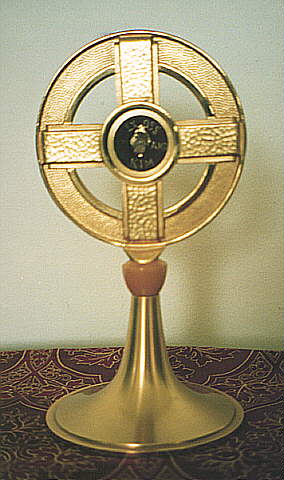 A relic of St. Andrew Kim Taegon, priest in Korea, martyred in 1839. Others martyred during this period were Sts. Paul Chong Hasang & Companions (1839-1867).
Their collective feast day is September 20.

Back to Main Home Page
4th Index Page of Relics
Picture courtesy of Fr. Flores.

© 1997, Saints Alive!
last edited July 17, 1997